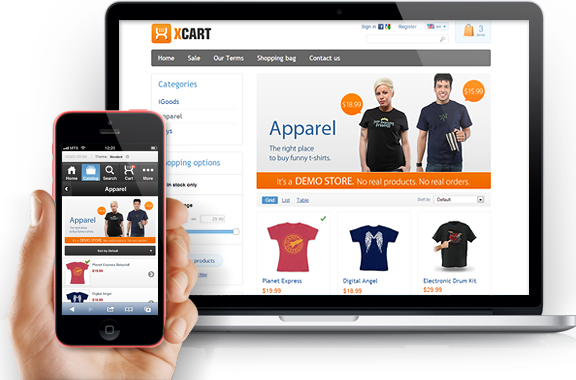 If your business is selling products, you need shopping cart software! E-Commerce websites provide you with a platform for selling.
There are literally hundreds of websites available to make your own e-store such as Big Commerce, ekmPowershop, Magenta,CubeCart
Most paid websites provide the hosting for the site, therefore problems are handled by the same people, giving you peace of mind!
The challenge!
Finding the right solution for your business demands!
All E-Commerce websites should provide at least the basics, Customer care, Inventory management, Marketing and Promotion.
We need to consider a few basic questions about what we want and how the E-Commerce Site can provide the solution to run our business.
Is the store easy to maintain?
Does it have features that you will never need?
Will you be paying a premium for unwanted content?
Does it provide statistic evaluation of purchase trends which can be used to boost sales!
Good Technical Support?
These points should be considered when implementing your own Website Design
Performance and usability, the site should load quickly, be user friendly with good quality images, readable text and easily navigated.
The website design should be implemented with the target audience in mind.
Shopping Experience, high quality images, text which gives an informative product description, including the basics like dimensions, number of items in a pack.
Product Organisation, products should be categorised and sub categorided for ease of navigation
Result filtering is a good option such as by price, customer ratings, other peoples opinions can give buyers extra confidence in purchasing
Shopping cart should be secure, easy to use and have a variety of payment options
Transaction Process should be customer friendly and informative
Customer Service should be excellent from providing invoice and tracking information to dealing with queries promptly and effectively.
Remembering the old addage – The Customer is Always Right!
Evaluate customer service from E-Commerce websites to determine if its user friendly!
Happy customers come back!
Is the shopping experience for customers pleasant?
Is the website simple to navigate?
Specific product search is quick and easy to use?
Is the checkout procedure fast and simple? Giving a variety of payment options
Is the Customer service good, email updates, tracked shipping information, queries answered promptly
A few simple questions which can help determine if you have a decent website on which to present your E-Store to the World